To create an image or video that leaves a long-lasting impact on the mind. You will require a graphic designer, as graphic designing is not an easy job. A graphic designer requires a system with powerful software and hardware. In simple words, we can say a graphic designer needs a powerful computer that can handle multiple functions at a time.
When it comes to the best omnipotent laptops for graphic designers, HP laptops have been the choice for years. HP has laptops for the Pros, beginners, and all the categories in between, and when you are looking for the best HP Laptop For Graphic Design , you have all the right to be picky.
Factors that define the Best Laptop for Graphic Designing
1. Performance
The performance of a laptop is based on three parts – Processor, RAM, Storage.
Processor – It is an essential component of the laptop that ensures smooth functioning of the laptop when multiple functions are being used. There are various processors but the idol ones for graphic design are – core i5, core i7, AMD Ryzen, and Intel Xeon.
RAM – It stands for Random Access Memory, and it stores data inside the computer temporarily so, when you turn off the system the data from RAM gets removed. RAM allows the processor to process more data and make the laptop work smoothly.
Storage Drive – contrary RAM, storage drive can store information permanently SSD ensure fast performance of your laptop.
2. Screen
Screen resolution is also an important factor while selecting a good laptop for graphic designing. A screen with a higher resolution will provide better details and color accuracy. So basically a screen with higher resolutions will help you edit the pictures even better.
3. Battery Life
A graphic designer mostly doesn't work in a specific place, like other people in the corporate sector do. A graphic designer may sit in a coffee shop and work there for hours, so having a good battery life is very important. Battery life is a very important factor for a graphic designer while selecting a laptop.
List of the Best HP Laptop for Graphic Design –
1. HP ENVY x2 detachable laptop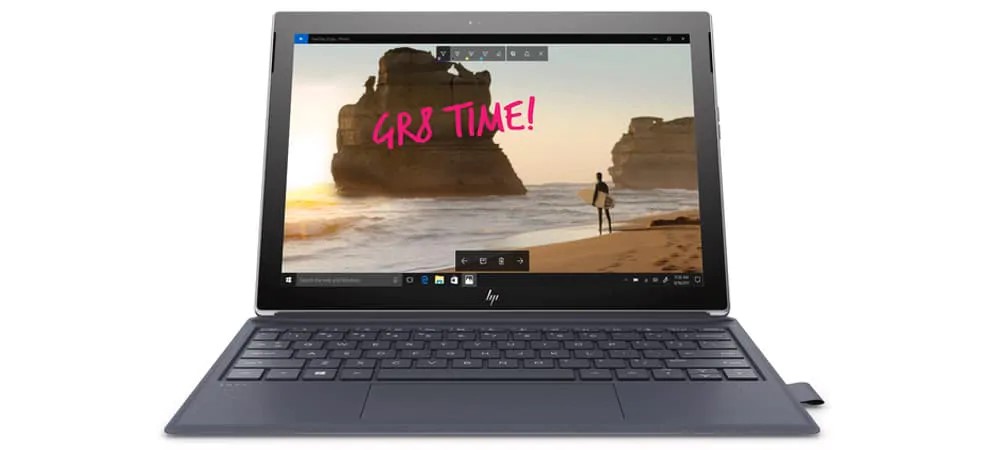 HP ENVY is an best HP Laptop For Graphic Design & excellent choice for a graphic designer. It has a long-lasting battery life (up to 22 hours ) and the slim design made it easy to carry anywhere along with you.
You can convert the Laptop into a tablet easily, so it is a great plus point for you. Just simply remove the keyboard and use the hands-on tablet mode.
Key features
4G LTE connection
Windows Hello and Cortana
Tablet or laptop functionality
Stylus and detachable keyboard
Long battery life (up to 22 hours)
2. HP Spectre x360 Convertible Laptop
HP Spectre X360 is a very lightweight and easy to carry laptop. It has all the features that a graphic designer needs with great flexibility.
The price segment of this laptop makes it a great choice for the beginner graphic designer. HP has always taken a stand whenever we speak about speedy systems, so you can undoubtedly go for the Laptop if you are looking for a laptop for graphic designing.
Key features
Windows 10 Home
8GB DDR3 memory
Long battery life (up to 16 hours)
8th Gen Intel® Core™ i5 processor
13.3" Full HD (FHD) touch screen display
3. HP EliteBook x360 Laptop
HP Elitebook x360 is a well-built laptop for businesses, it is built to perform multitasking very smoothly.
It is very light-weighted and easy to carry everywhere with you. Elitebook x360 has a good high-resolution screen that will give you accurate colors and will help in graphic designing.
HP Elitebook has a touch screen display, so it is another advantage for the graphic designers, so overall if we see Elitebook has a complete package of everything that a graphic designer needs.
Key features
Windows 10 Pro
Fast-charging battery
Four modes for maximum use
Anti-glare touch screen display
Upgradeable to 8th Gen Intel® Core™ i7 processor
4. HP ZBook Studio mobile workstation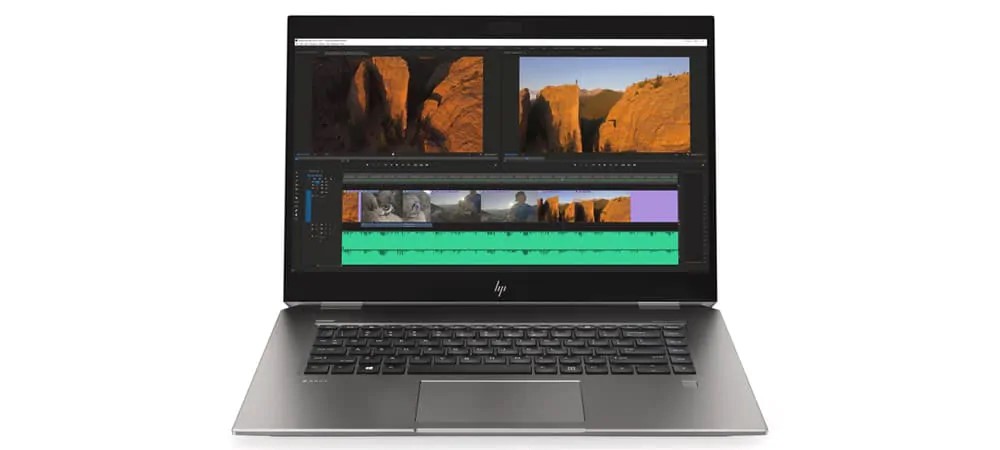 HP ZBook is absolutely light-weighted, powerful, multi-tasking, and easy to carry at every place along with you.
ZBook has a supreme quality NVIDIA® Quadro® graphics card that looks after the works that require multiple layers. It also has a DreamColor technology, that makes sure your graphics look excellent on any screen.
This laptop has been tested in the real world environment and it made up of all the tests, so it is a great option to go with.
Key features
Windows 10 Pro
Thunderbolt™ 3 ports
Remote Graphics Software
Up to 32GB DDR4 memory
Can double as a gaming laptop
5. HP Pavilion Gaming Laptop
HP Pavilion is an affordable laptop that can do anything, and especially gaming. It has an inbuilt NVIDIA® GeForce® GTX graphics that makes it superb while using, not only it gives accurate color contrast but also is a powerful machine.
In simple words, we can say HP Pavilion is a budget-friendly Beast.
Key features
NVIDIA® GeForce® GTX graphics
1TB of storage with dual storage option
Full HD or 4k Display options
3 USB ports
Summary
We can say that these HP laptops will not only give you good results but will perform beyond your expectations, these are the perfect options for the best graphic designing laptops.
Hope you find this blog useful, feel free to contact us if you have any suggestion for us.