Let's establish a little bit of trust between us.
Hi, my name is Sahil Kumar and I love to create brands that resonate and connect with their target audiences. I was always dabbling in "creative" things, from sketching portraits in high school to diving head first into Photoshop, before Photoshop was even a "thing".
 From Adobe Photoshop, Illustrator, InDesign and now even new programs like Adobe Dimensions and Xd, I am constantly working at developing new skills in the latest software to help clients achieve a modern sophisticated look in both digital and print realms. 
Skgraphics is our Digital Marketing Company in Ranchi we give the Best Results to our clinets
we will serve you with the
Best of our capacity
By expert team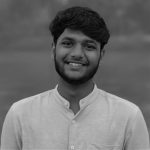 Founder & graphic designer
Companies we've worked for