Are you tired searching for best books to learn WordPress ?
To all the book lovers out there, if you are looking for a book to learn WordPress then this post is for you. Books are the best way to acquire knowledge, from the experts in less time. When it comes to books to learn WordPress, you can find thousands of books in the market.
To help you and prevent you from reading the wrong book, I have spent a lot of our time and bought you the best books to learn about WordPress. I hope this information will be helpful for you. We have rounded up every kind of book, here you will find the best books to learn WordPress, information for beginners, experts, and everyone in between.
Best book to learn WordPress
1. WordPress All-in-One for Dummies
Author Name – Lisa Sabin-Wilson.
All-in-One is a popular book to learn for beginners. It is widely preferred by the experts, and for a good reason. It has 8 mini books in it which offer easy-to-understand lessons on WordPress for beginners. The book covers multiple topics like SEO, Social Media, WordPress Plugins, WordPress Elementors, and many more.
The book makes it very easy for the beginner to understand and use WordPress, and not only for beginners even experts and intermediates learn it to polish and develop some more skills.
2. WordPress for Beginners 2019
Author Name – Dr. Andy William.
The book WordPress for beginners was a major release in the year 2019. This explains the WordPress lessons so perfectly that you won't have to worry about creating a professional-looking WordPress website without having any issues.
This has explained everything step by step, the book can give any person enough knowledge and ideas to be an expert in WordPress. The important topics that you will find in the books are website hosting and registering domain and so on.
3. WordPress To Go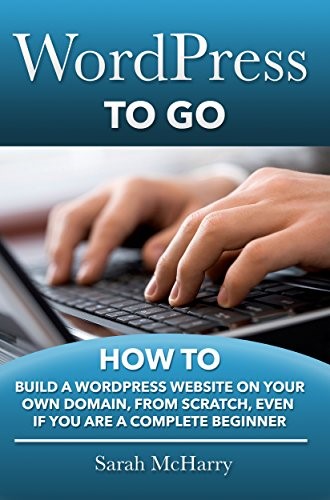 Author Name – Sarah McHarry
The book has lessons in it as same as its name, It first explains and teaches how to create a WordPress website and then use it. The first lesson starts from purchasing a domain, then getting hosting for the WordPress account and installing the WordPress.
In the next chapters of the book, you will learn to add more content and give it a professional and attractive look. You will learn to add images, contact forms, and you will also learn to add many important plugins to your website.
4. Professional WordPress – Design and Development
Author Name – Brad Williams, David Damstra, Hal Stern.
The book Professional WordPress teaches lessons with real website examples. If you are looking for a book on the learning development process, then you should surely go for the book. The book covers almost every latest and important lesson one should know about WordPress.
The book also provides information about migrating your website to WordPress. Also provides techniques to create a professional-looking website.
5. Building Web App with WordPress
Author Name – Brian Messenlenhner and Jason Coleman
The book Building Web Apps with WordPress takes a new approach by comparing the popular app development with WordPress. This book is for the experts, it shares knowledge on using themes and themes for the appearance of the apps.
Even though it is an advanced book, it still explains very simply, how to create powerful and scalable web apps. The book is written for experts and developers.
6. WordPress – Pushing the Limits
Author Name – Rachel McCollin
WordPress – Pushing the Limit has discussed the unique approaches to create a WordPress website, with a professional though attractive look. The book has many lessons one must know about WordPress, some of the lessons have discussed Web hosting, contingency planning, and so on.
This book shares intuitions into different programming languages like HTML, PHP, JavaScript, and many more. A perfect package for the intermediates and experts.
7. WordPress 3 Search Engine Optimization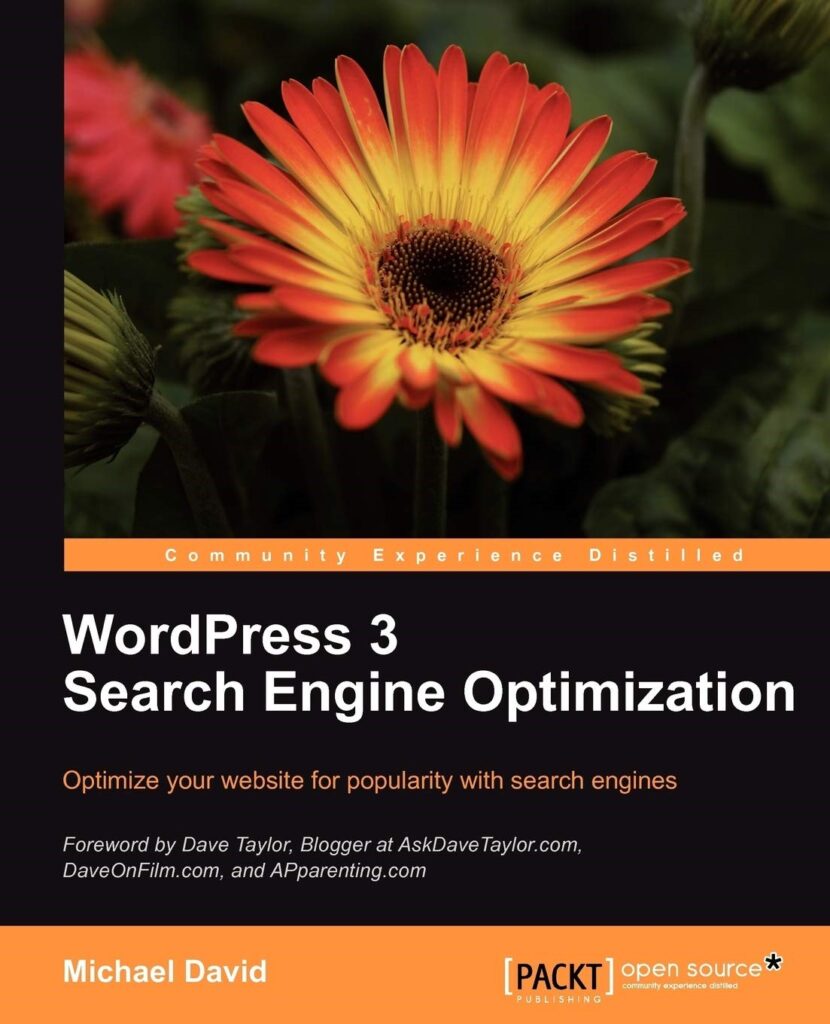 Author Name – Michael David
The book has lessons that tell you the secret of professional SEO companies. WordPress 3 Search Engine Optimization is the best book for bloggers, web developers, and big business sites. The book will teach you all the tools and the techniques to rank on the search result of a search engine.
You can use the book as a very easy user guide that includes all the processes of building a search engine-friendly WordPress site.
8. WordPress Website for Business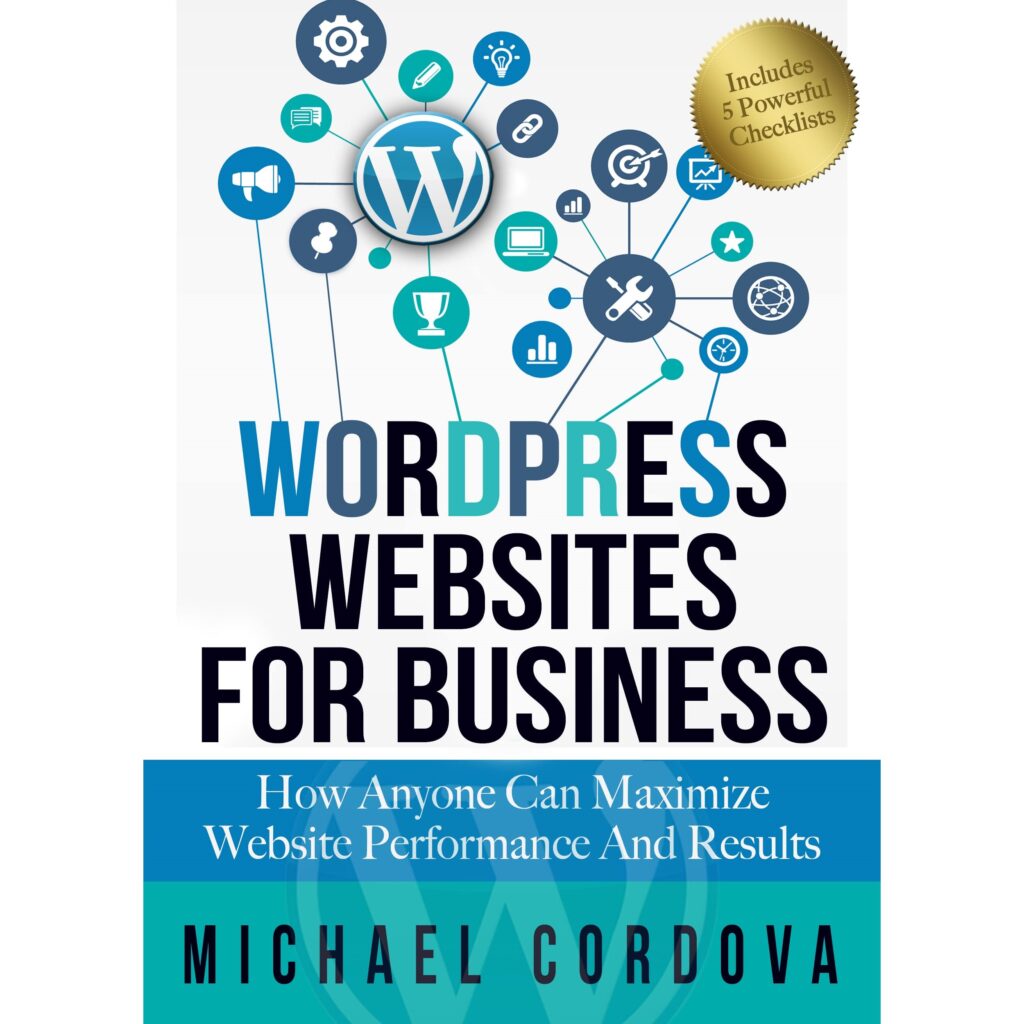 Author Name – Michale Cordova
WordPress Website for Business is a very amazing book full of valuable resources that offer a checklist to build a great professional website. This includes tons of simple tips that will help you make great changes in the WordPress site just by changing the simple setting. It also guides how to choose the perfect WordPress theme based on your business.
This also gives you ideas to create great content. The book is best for all types of users whether it be a beginner or an expert or someone in between. It is also great for the big business brands using WordPress sites.