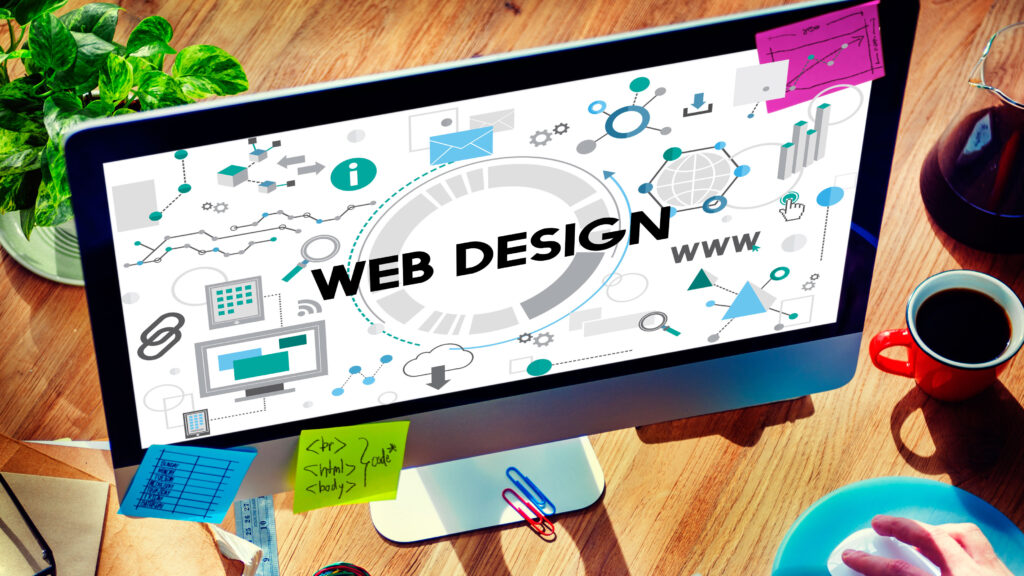 If you want to consume content in just 15 minutes then which piece of content would you prefer to see something beautifully designed or something plain or simple? Your website is a very important part of your online presence. Here in this article, we have Top 5 web designing software in 2021.
For this, you should definitely work on your web design but first, let's understand the meaning of web designing. It refers to the design of the website that is displayed on the internet, it definitely focuses more on user experience, therefore, is a part of your online presence.
Let's understand why it is important to have a fabulous web design:-
(a)It creates the first impression of your business. Make sure whenever a customer clicks on your website you make a positive impact on them, if the website looks outdated or unappealing your customers might have a negative impression of your business. This will harm your conversions and sales. Through web design, you will be ahead in the race and your conversions will automatically increase.
(b)An effective web design affects your search engine optimization. Your web design elements affect how the search engine spiders crawl and index your website, this is the thing one cannot afford to mess up with, certain web design elements can directly affect SEO so make sure of creating an SEO-friendly website.
(c)If your website looks outdated or is poorly designed then there are fewer chances of customers trusting your brand, this is the main reason many companies spends huge amount on their website design. Beautiful and professional-looking websites gather the trust of your audience. They will trust your business and thus increases the chance of your customer entering the sales funnel.
(d)To stay ahead of your competitors it is very important for you to properly design your website. You should stand out from the competition which can be only attained by designing a high-quality website. You can also check some graphic design software in 2021
In the high technology-friendly environment it's a misconception about web design that it takes many years to build a decent and professional-looking website design, here we have the top 5 web designing software in 2021.
1. Beaver Builder
It's a user-friendly page builder for WordPress with drag and drops design elements to create your own custom page without any need for coding. Its saves a lot of user's time as well as effort. They also provide WordPress hosting but their page builder is the one you should definitely try for your WordPress website. it comes with a theme customizer that allows you to create custom WordPress themes.
2. Pixpa
Pixpa is an amazing all-in-one website platform for photographers and creative people to share, showcase and sell their work online mode. This platform lets you build a beautiful portfolio website in minutes. With Pixpa you can sell your images as downloads and prints with mobile gallery apps, watermarking, zero markings, and much more.
3.Design Wizard
With Design Wizard videos and image designs can be created within few minutes. Its free features allow you to magically resize your designs. You can also upload various photos, fonts, logos and create custom color palettes. The library holds over a million premium images and many high-quality videos. These videos and images are licensed for commercial use. It is one of the best of the top 5 web designing software in 2021.
4.RelayThat
RelayThat helps you quickly resize and remix brand assets into agency-level designs. This tool is magical when it comes to ease of use as well as automation. You can even upload the colors of your brand, fonts, pictures, and other things too. This software automatically generates pre-made designs to choose from. It has a drag and drop interface that helps you to quickly finalize designs that looks amazing.
5.JumpStory
It is a photo repository of more than fifteen million images, videos, vectors, and illustrations. Jumpstory has a whole suite of tools to help you find and edit the proper image. Jumpstory helps you in finding the best image based according to your search. It also suggests images that are performing well on social media. It gives you the assets you need to run a successful business in the current digital era.
Conclusion
Web design is an essential element as it affects the perception of your brand by your audience. Your audience can either stay on your website and explore more of it or can leave your page, it totally depends on how you design your website.
These are the top 5 web designing software in 2021, these will surely help you to build an amazing online presence in 2021.