Let's start with knowing what an infographic means. So an infographic is a cluster of imagery, charts, and minimal text that gives an easy to understand overview of the topic. We hope you have understood what infographics mean.
We have found an Best Free Infographic Maker tool that help, understand, and convey the complex data visually, which are tough to communicate without visualizing it.
We are in an era where knowing which medium of communication works better is an essential subject. Using infographics can make a positive impact on your business.
After spending so many hours on the web, we have bought a list of the best free also paid infographic makers available for you in the market. Ahead you will find the eight best infographic makers that I have extensively researched and picked for you.
The Best Free Infographic Maker For You
Adobe spark
Snappa
Canva
Infogram
Google Chart
Easel.ly
PicMoney
Mine the Graph
1. Adobe Spark – Best Free Infographic Maker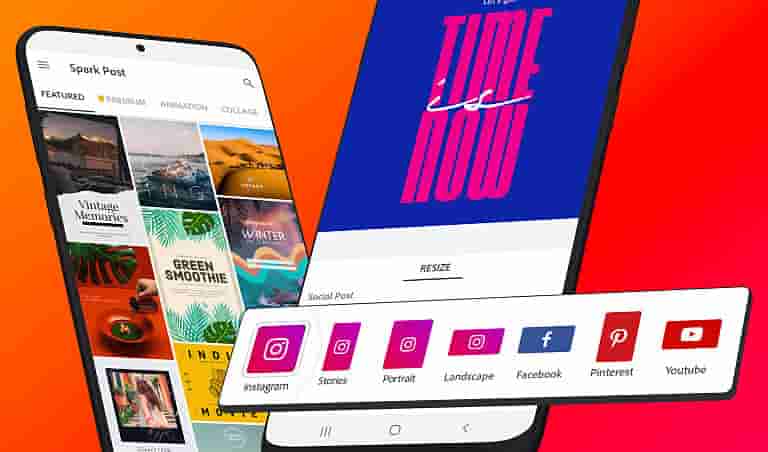 Adobe Spark comes with both free and paid versions, you can use it for free, but if you want the premium version then you need to pay $ 9.99 monthly or $49.99 yearly.
If you are looking for a tool that will help you create infographics for social media quickly and in no time. Then Adobe Spark is an excellent choice. Adobe Spark comes with over Ten Thousand templates and thousands of license-free materials to glow up your design.
To make the tool simple for the user, the tool developers have developed a drag and drop feature. Spark also comes with a search through the template option to make editing easy.
Spark also lets you change text, font style, add images, and many other features, and when the infographic is ready, it allows you to resize according to the social media.
2. Snappa – Best Advanced Free Infographic Maker
You will get this infographic making tool for free Snappa doesn't charge any extra fee from the users. If you want to take a premium for it, it may vary upon the choice you make.
Snappa is an online tool that will help you make conventional infographics for free. It is a top reviewed graphics tool. Snappa can help to attract your audience.
It is simple to use, with pre-made templates and a library full of high-resolution images. It lets you remove background, change text style, font color, and has a wide range of effects stored in the drop-in.
Snappa even lets you share your infographic directly to your social media, and the free version comes with a single user with over six thousand templates and three downloads a month.
3. Canva – Best Free Infographic Maker for beginner
Canva infographic making tools come in different variations. First, the free version with some limitations. Second the paid version without any restriction. The premium cost $ 12.95 and includes a trial period as well.
Canva is a simple to use and powerful online tool. You can do all kinds of creating and editing tasks here. You can make brochures, greeting cards, presentations, and many more things on Canva without much difficulty.
It comes with a dedicated infographic maker that you can use for free and paid both. Canva has hundreds of free designs, elements, font styles, pictures that you can use for free. With premium, you can double the number of advantages.
4. Infogram
Infogram best free infographic maker is also a free tool but has various versions.
First Basic which is free of cost, and you can create ten projects per month.
The second Pro version costs $ 19 per month and has many features. You can make a hundred projects a month.
Third, the Business version which costs $ 67 per month, and allows you to create a thousand projects.
Fourth the team version costs $ 149 per month and gives you the access to create three thousand projects a month and with many more additional features.
You can chooGse any version depending upon the facilities you want.
Infogram is a great tool, with a wide range of features. It lets you use charts, graphs, upload pictures, and videos to create attractive infographics. After you are done with making your infographics, it is ready to be shared on your social media accounts or embed them into your website.
5.  Google Chart
Google chart is a free tool from Google to create infographics maker.
Google chart is a very powerful yet easy to use the tool, and most important it is completely free. You can choose any graph from the given options, make changes, and your infographic is ready to be shared and attract people.
Google chart is an easy to use and direct infographic maker for you.
6.   Easel.ly
Easel.ly got different versions, basically it free with 60 images and 40 font styles. With $4, you will get much more resources and many various facilities. That will help you attract people through your infographics.
Easel.ly is an online infographic making tool that offers various ranges of templates to start. Everything in Easel.ly is easily customizable, so you won't have to spend all of your day to make an infographic. The tool also lets you post your infographics in one touch.
Overall it can be said this tool is simple to use and it is very time-saving. You can use Easel.ly to create infographics easily.
7. PicMonkey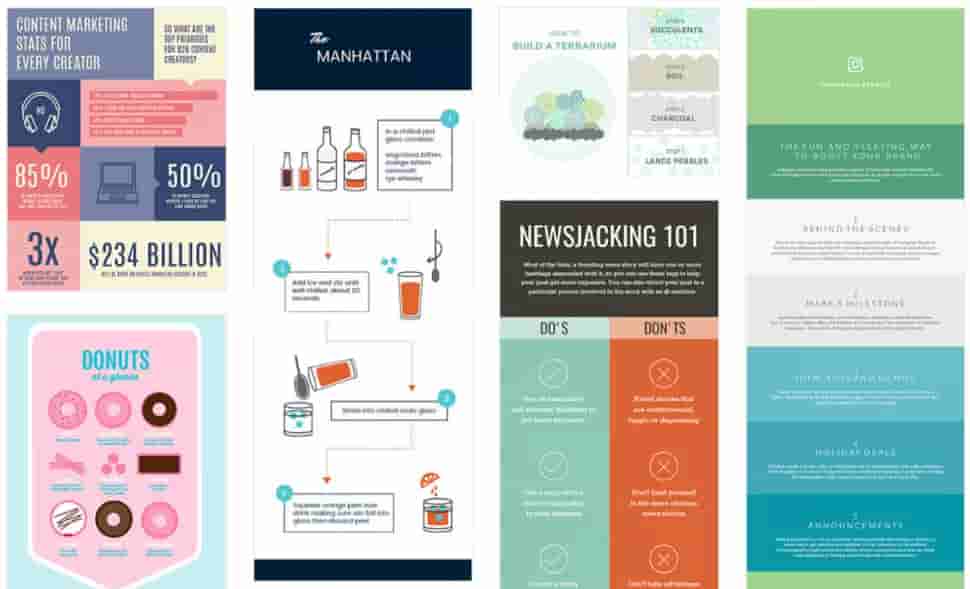 PicMonkey is a paid tool that charges £ 9 per month. It comes with many productive features that can be productive in creating attractive infographics.
It is an online editing tool that comes dedicated to designing infographics. You can customize any image of any template with PicMoney. PicMonkey comes with Some tutorials that will help you to learn how to use the tool effectively, so you don't miss out on any significant feature while creating an infographic. significant
8. Mind the Graph
Mind the Graph is a best free free infographic maker tool but has various versions.
First Beginner which is free of cost, and you will get 4 scientific illustrations.
The second Junior version costs $ 5 per month and has many features. You get 10 scientific illustrations.
Third, the Senior version costs $ 8  per month, and you get unlimited scientific illustrations and many more features.
Fourth the Pro team version costs $ 59 per month and you get unlimited scientific illustrations. with many more additional features.
It is a specialises in scientific infographics. This tool can be used to create illustrations to accompany most of the data. Mind the graph is an online infographic maker that provides various layouts that you can use for free.
---
You May Also Like: