As the saying goes "Knowledge is Power", A knowledgeable person or a smart person will never stop learning, you will find them saying there is no age for learning new things. If you are really keen to learn new things, then you can learn at least something from every other person you meet.
In spite of the fact that knowledge is getting easier to obtain online, there is still a different kind of feeling and, something special in reading books. Reading a book is an emotion that can't be expressed in words.
It becomes extremely tough when it comes to listing the best Books to Learn UX Design. As no one has read all the books and not everyone has the same taste to like a specific book.
Increasing knowledge about UX by reading books is still a fantastic idea, but where to start and from which book to start? There are hundreds of good books for UX, usability, interactive designs, and many more, so it is very tough to list down the best ones.
As Albert Einstein once said, "Any darn fool can make something complex; it takes a genius to make something simple." We aren't geniuses but we have tried our best and compiled the list of Nine Best Books to Learn UX Design that are useful for beginners, experts, and everyone in between.
Best books to Learn UX Design
1. UX for Beginners – A Crash Course in 100 Short Lessons, By Joel Marsh
UX for Beginner is the best books to Learn UX Design & great option for a crash course on UA. Joel Marsh has broken the total UX lessons into hundred lessons, easily understandable lessons, providing the readers with the most basic lessons of UX and also gives an insight into the UX world.
The best book for non-designers but waiting to take a step into the designing world, people who started to teach UX, developers, and others who are into UX.
What will you learn from the Book?
Fundamentals of UX
To set up a plan and create wireframes
The process and science behind making anything and everything user friendly
Role and objectives of the UX designers in day to day life
List of works a UX designer does all day, and many more.
2. The Design of Everyday Things, By Dom Norman
After you read the book "The Design of Everyday Things" you will surely start seeing the world in a completely different way. Donald Norman has written the book in such an excellent manner that will change your opinion and point of view regarding everything in your surrounding.
After reading the book you will find and know properly, about the wrong design of the things present in your surrounding.
What will you learn from the Book?
Simplifying the structures of things present in your surrounding
Looking things properly that others neglect
To utilize the powers of restriction
Redesigning the errors
Different stages of action
Order The Design of Everyday Things, now
3. The Element of User Experience, By James Garrett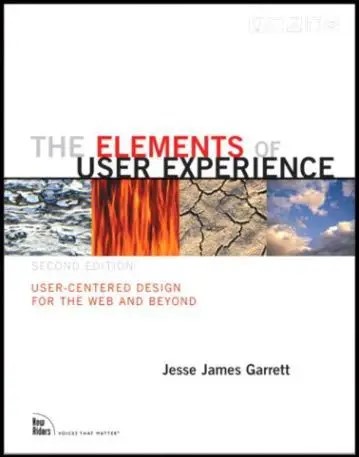 The Elements of User Experience is a book with very clear and straightforward explanation, and colourful illustrations. The book gives the reader a clear picture of web user experience development, strategies, and all the required information for UX.
What will you learn from the Book?
Strategies such as why we create a product, who uses it, what are its advantages, how and we make it even easier to use and better.
Scopes that define the functional and content requirement.
Structures, how does the user interact with the product and how he feels after interacting with it and what is his response to the interaction.
Frameworking the visual work on the screen.
Specifically how the product will look like the color, layout, topography etc.
Order The Element of User Experience, now
4. Don't make me Think, By Steve Krug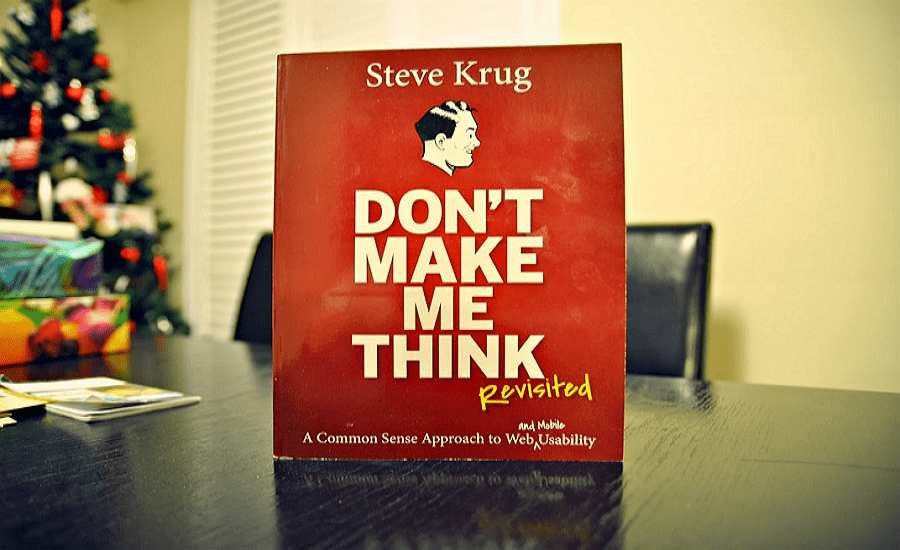 The book "Don't make me think" is a book for every level either you are beginner or an expert or of any category in between. Thousands of UX designers and web developers have read the book and followed it to master the principle of UX design.
If you haven't read it yet then you should read it as soon as possible, to know why it is a favorite among UX designers around the globe. The book will give you examples and colorful examples for how to make the site easy to use for the use.
Overall it can be said it a perfect guide for the UX designer out there.
Order Don't Make me Think, now
5. The Non-Designer's Design Book, By Robin Williams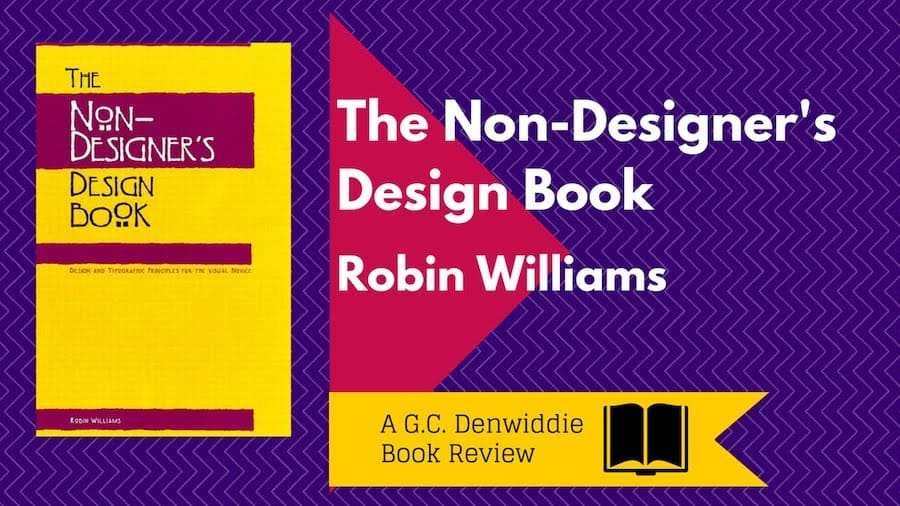 The Non-Designer's Design book is a very popular book among the beginners. The book contains very valuable, vivid illustrations that help the beginner UX designer. Robin has written such effective lessons that has taught many people to make their design look using simple methods.
This book is highly recommended if you are a beginner. It can teach you a lot of valuable and important lessons about UX designing.
Order The Non-Designer's Design Book, now
6. About Face: The Essential of Interaction Design
The book "About Face: The Essential of Interaction Design" is said to be the best of all time books for beginners, this book teaches how and where to start for a beginner UX designer. The author has written such effective lessons for the beginners, that every expert now has read it.
The author has thought from a user perspective and wrote the principles that will make every designer think from the user perspective while designing a site.
7. Smashing UX Designs, By Jesmond Allen and James Chudley
This book is more of a user manual rather than a book as the authors have written it in such a great way. The authors have mentioned every possible thing with vivid illustrations to make a complex thing into a very simple and more effective thing. It is more kind of a user perspective book for the readers.
What will you learn from the Book?
You will learn in detail about how to use UX research and designing techniques.
How to plan UX on low and a friendly budget.
Selection of right UX tools to help make sites attractive.
Order Smashing UX Designs, now
8. A Project Guide to UX Design, By Russ Unger and Carolyn Chandler
The book by Russ Unger and Carolyn Chandler teaches its reader to apply the theoretical knowledge in real life projects. The lessons in the book will guide you from beginning to ending in details.
According to the author UX is a discipline for creating a user friendly and simple site or application.
What will you learn from the Book?
Understand the various role of UX designers
Get consensus from the team
Conduct user reachers to make a better useable site or application
Understand and communicate with user
Order A Project Guide to UX Design, now
9. 100 Thing Every Designer Need to Know About People, By Susan Weinschenik
When a developer or UX designer designs a website, they want to make it as much usable for the user. The only motive is to make the user be very interactive in the site, so they add read more, contact us, and many more buttons. This book exactly teaches how to make an interactive site for the user with all the live examples.
What will you learn from the Book?
Increase effectiveness of the website and increase conversion rate with live examples
See how people interact, how they read, and things related to the visitors
Order 100 Things Every Designer Need to Know About People , now
This is the list of books you should read to gain even more knowledge in UX designing. This list is based as per our research, so feel free to contact us if you find any errors or have any suggestion regarding more effective books for UX.