We have found the Best Free Graphic Design Software for you so that you can easily get started without wasting any of your time and energy.
With this free graphic design software, you can enjoy great features without paying any amount for it. You won't have to go reading any other blog as we have covered up all the top options here.
There are plenty of options you will get while searching for the best graphic design software. Well, there is no doubt the expert in graphic designing will only choose high-end tools like Adobe Creative cloud. But if you save the money rather than spending it on the subscription of Adobe, it will be more beneficial for you. The right combination of tools from the list below is enough to give you a result that will be similar to the results of high-end tools.
Best Free Graphic Design Software – Vector Art
1. Gravit Design
Gravit Design is a complete vector design app, it can be used for all kinds of design work. It is suitable for creating icons, apps, design presentations, and animation.
You can use the tool online or you can even download the copy in your system. It is a completely free tool, but it also has a premium package if you want you use the trial and then enjoy it then pay the subscription to keep using or switch back to the free version.
Trust us you won't get disappointed with the free version as well the free version also has many effective features. The free version of Gravity is also a great tool for graphic design.
2. Vecteezy
Vecteezy is a free online graphic design tool. It allows you to customize the already existing vectors, or create a new one from the pre-existing elements. It is really very easy to use but extremely powerful at the same time.
You will need to sign up for saving your works, and if you are ready to spend some amount of money on it then you can get the pro version and experience an even more powerful version of Vecteezy.
3. Vectr
Vectr is a tool that you will find as a web-browser based app as well as a desktop app. It is a free tool for creating as well as designing. This is the best and most effective alternative to the paid tool Adobe Illustration CC. Vectr allows you to post the video of you working on the tool, this makes it a big advantage for the mentors while giving lessons or for the YouTubers.
Free Image Creating and Editing Software
4. Canva
Not sure if it's correct to place this software under the photo creating list, as It does much more just form creating images. It is also great at creating infographics with its hundred pre-existing elements.
It would be better if we could place Canva under the full graphic design tool as it is no less than the high-end Adobe premium version, but if you take the subscription of it then trust us you can really get amazing results.
5. Photo Pos Pro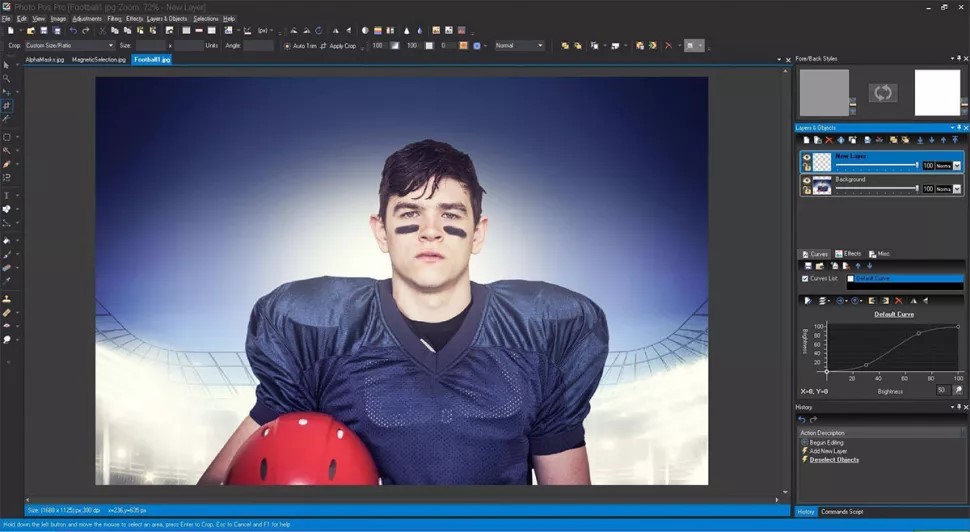 This is a photo editing app for Windows users. It will help you edit your pictures really well without paying any money. It has a very user-friendly interface, and so simple to use that anyone can use it without any problem. If you want to get more from this app then you can download and add additional plugins to get the best of the app.
6. GIMP
GIMP has a different interface to that of Photoshop, but GIMP has a version that is available and simulates Adobe's look and feel, and this makes it easier for the users to switch from the paid version of photoshop to the free app. GIMP has a complete set of tools required for editing. You can find almost everything needed to make a photo amazing in look like it has, painting tools, color correction, cloning, and many more.
The team of GIMP that looks after the development has tried their best to make sure of compatibility, so you can work with smoothness and enjoy popular file format to those of Adobe and Photoshop without any issues.
Free 3D Graphic Design Software
7. SketchUp Free
If you are new to the world of 3D then SketchUp can really help you a lot in it. It has a very user-friendly interface to make it easy to use even for the beginners, and a powerful tool for the professionals. You don't need to pay any money to learn to create 3D designs, but if you are a pro and want more extra features then you can surely take the subscription.
SketchUp gives a very easy and friendly introduction to building stuff in 3D. In the beginning, you can simply start by drawing lines and shapes that you can then push and pull around to give it a 3D look.
8.    Hexagon
Video link https://youtu.be/h4GvRvazTms
The famous graphic design tool Hexagon is a free 3D modeling tool. Hexagon has all those features that you will need while creating a detailed 3D model of any of your imagination. Hexagon has many features in it some of them are, the Daz Studio 3D Bridge, sculpted primitives, freehand modeling brushes, micro-displacement modeling tools, comprehensive UV-mapping modules, and many more that you will get to know while using it.
9. Houdini Apprentice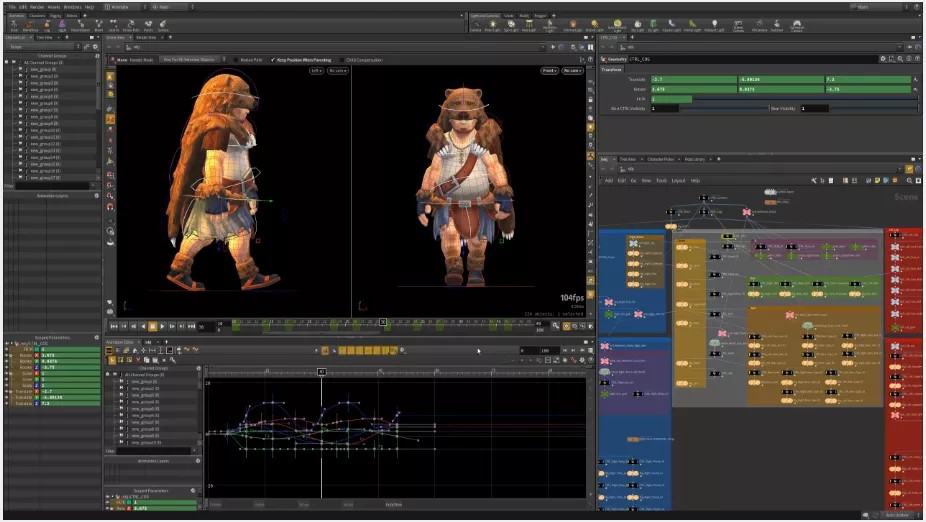 Houdini Apprentice is a free 3D animation and visual effects tool mostly used by the experts. This tool is widely used in the film industry for creating a high level of graphics. Houdini is basically a paid tool with a wide range of features that are really helpful while creating a great 3D design but you can take the free trial as well to learn to use the tool before going for a paid version. The cheapest version of Houdini cost somewhat around $2,000.
The developer of the app knew the cost can be a big issue for the beginners, so they have created a free version as well to get hands-on about the tool, and when you master it then you can switch to paid version to enjoy even more and great facilities. The free version of the Houdini program is purely for use non-commercial and aims just for learning purposes.
Note
If you find any more tools that we should mention in our blog then feel free to comment and let us know, and an important note the kist is based on our research and is not aimed at any kind of paid promotion.